Stories behind the images... the archive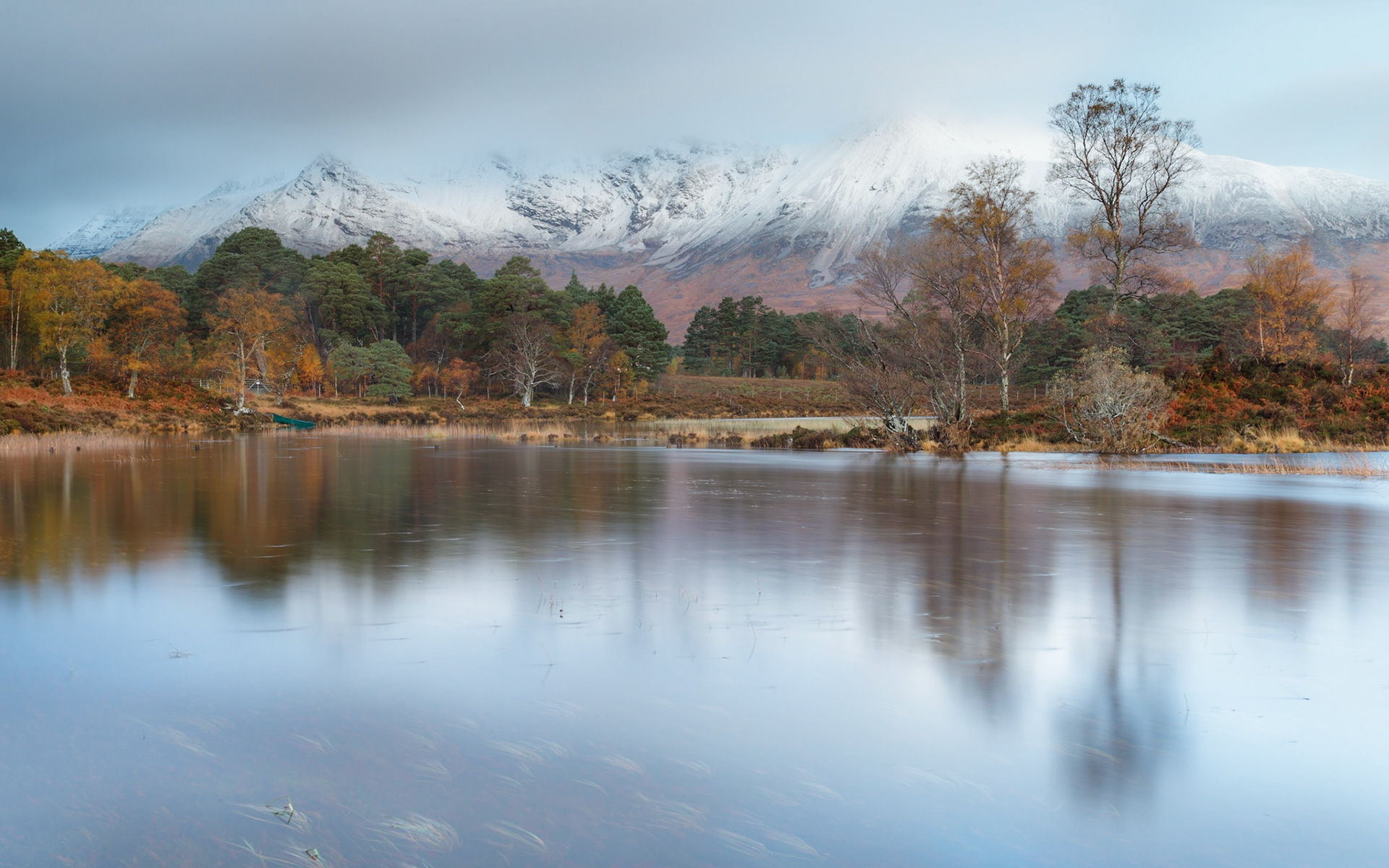 Softness is the morning
Alone, standing at dawn on the edge of the Loch the softness of the morning is revealed. I hear the call of a swan and I turn around to see if it will intrude on the composition before my long exposure has finished, but he turns the other way and makes a noisy take off which crushes the silence, but it's a pleasant disturbance. After all it's only nature.
Canon EOS 6d mark II, EF24-105mm f4 IS USM, 30 sec at f11, iso 100 45mm, Lee .6 medium ND grad, tripod
Moody Skies
First stop, tripod out and wait for the right light. Looking back to Cawfields I can see the clouds coming down from the north. I made the right decision to get out today. I'm in the middle of one of these storms later. 
C

anon EOS 6d mark II, EF24-105mm f4 IS USM, 1/8 sec at f11, iso 50 24mm, Lee .6 medium ND grad, tripod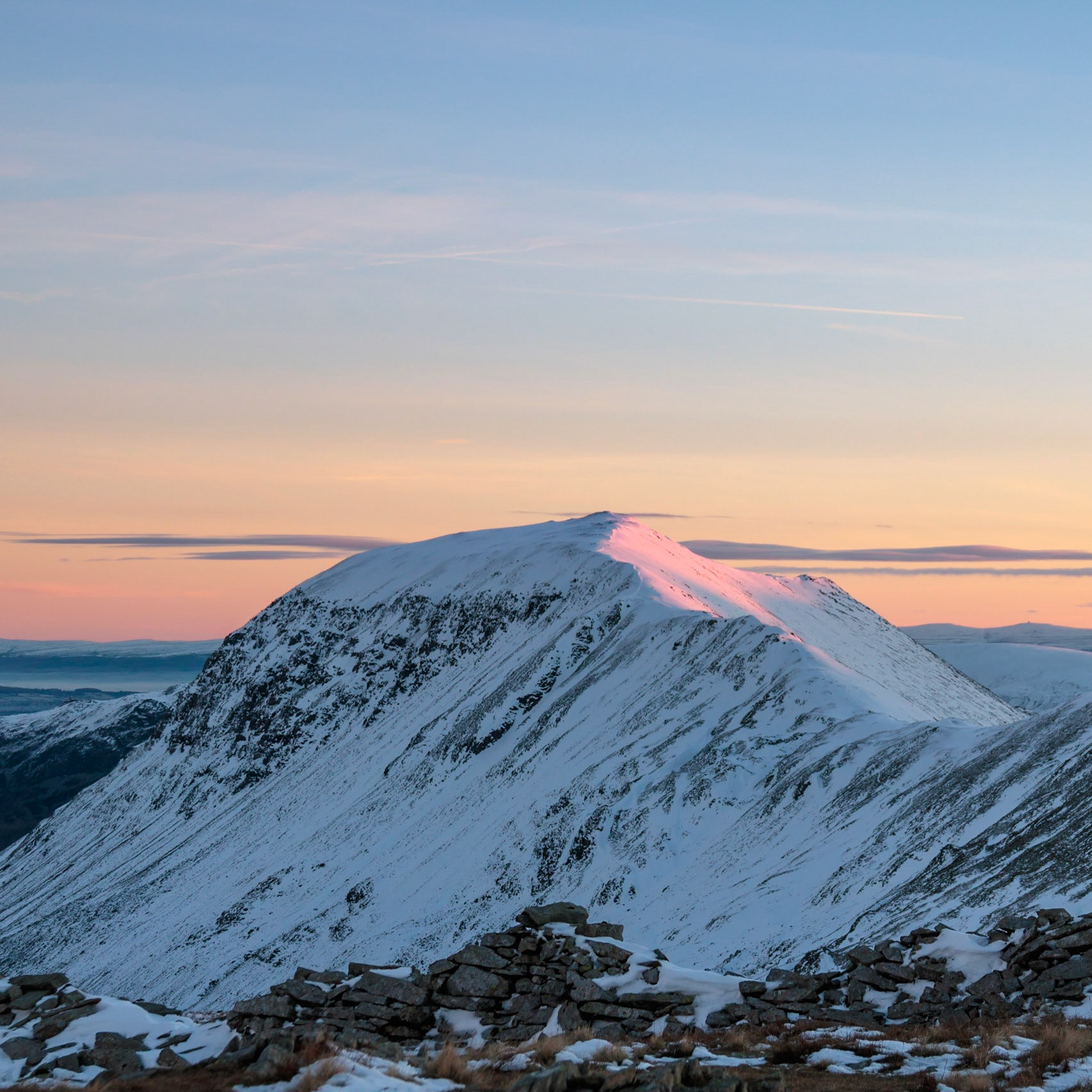 From the summit of Seat Sandal I look on the first light of the morning to hit St Sunday Crag. It was a family gathering, staying in a cottage at the foot of Seat Sandal so I decided to get a dawn shoot on the top of the mountain. Knowing I would be navigating by head torch I decided to do the first part of the walk with the dogs the evening before, but me being me I ended up on the summit at sunset, poor dogs! So up at 6 am and the same climb ahead awaited, I still got lost looking for the way through the intake walls. Once passed this maze the route was straight forward following a ridge in the mountain and once I hit the snowline it was brighter and easier still. Sunrise was at 8 am and by 7:45 I was at the summit, time for a couple of dawn photos and get into position for sunrise. It was a gorgeous morning and I was rewarded with some lovely images two of which were published in Outdoor Photography and another two in a hardback publication Walls in the landscape. So a little reward for my efforts as if any were needed the real reward was standing on top of that mountain at sunrise.
Canon EOS 760d EF24-105mm f4 IS USM, 1/125 sec at f4, iso 100 47mm, handheld
I came across this little gem while going through my catalogue of photos from 2015. It was taken while on a walk in the Lake District in the October. For many years I had a routine of taking a day off work to go for a walk in the hill on or round about my birthday. This tradition had lapsed for a few years during busy and disruptive personal times. I had started a new job the year before and felt some me time was well overdue. So together with Toby my Jack Russell terrier I decided to do a very familiar route over Glaramara to Esk Hause and back down via Sprinkling and Styhead tarns and Taylorgill force. It was long day and we hit some moody weather on top of Glaramara. I took this photo as some the thick cloud started break just by Allen crag. The sun was hitting the sides of the Langdale Pikes and I dashed into position to include the sheep as foreground interest. As I took a number of frames the mountainside brightened and the sheep raised and turned its head. Everything about this photo just says Lake District to me.
Canon eos 100d, Sigma 18-250mm, 1/200 sec at f7.1, ISO 125, 61mm. Handheld.